Office furniture supplies for architects and professionals
Are you an architect or a professional and you need to furnish an office, a hotel, a shop or a commercial space?
Choose Smartoffice for the supply of furnishings.
The Smartoffice team is available to professionals who are looking for a partner for the design and supply of office furniture.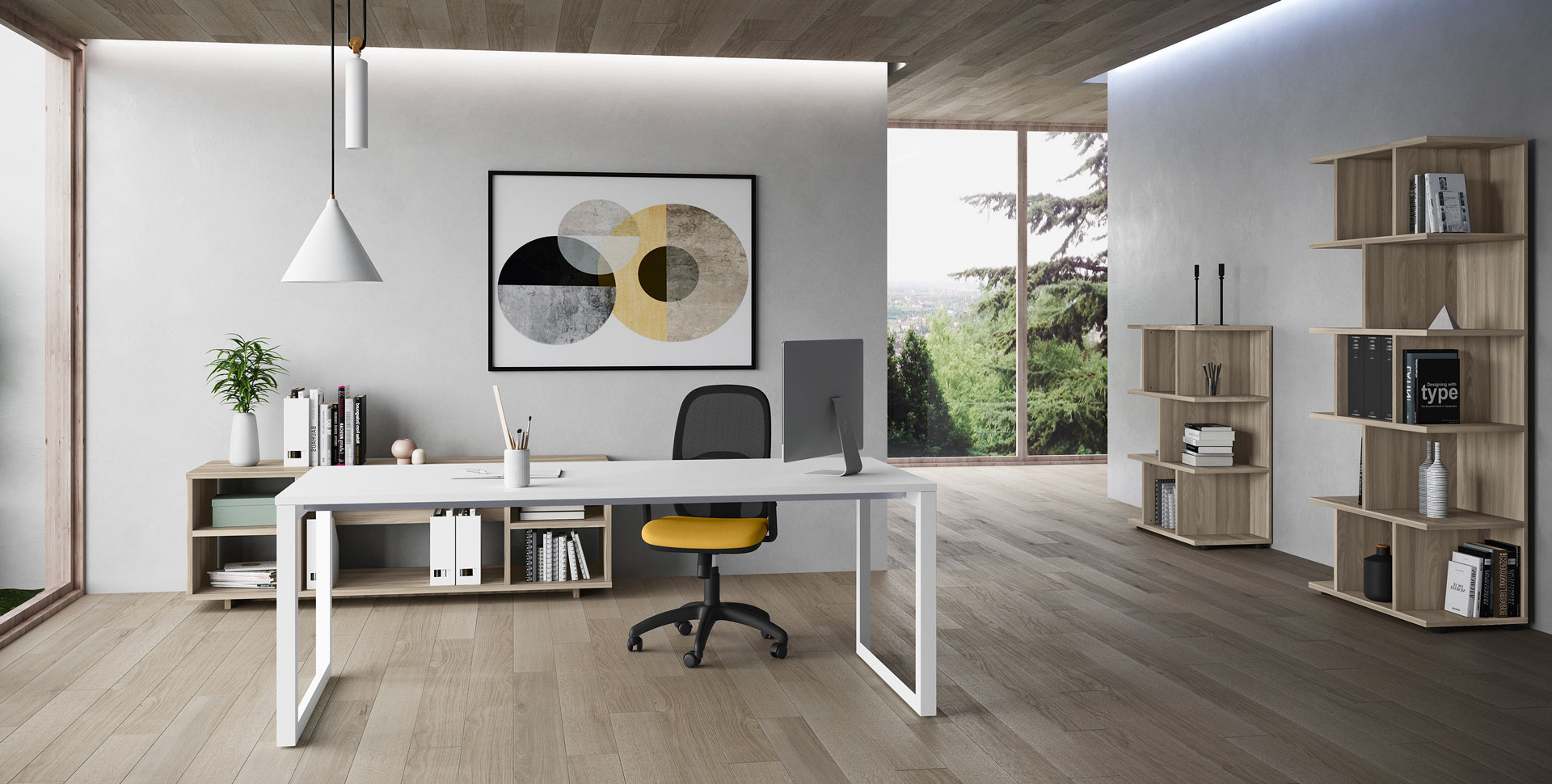 10 reasons why you should choose Smartoffice:
01. Our product catalog includes every useful solution in setting up an office or workspace. Furniture, seats, accessories (lamps and paintings and accessories) and sound-absorbing panels. For each line there are pdf catalogs and detailed technical sheets.
02. If you do not need the design service, we will offer you free support, providing you with the 2D and 3D Autocad DWG files of the chosen furnishings.
03. We provide a free design service complete with 3D renderings and floor plans in every aspect.
04. We also have a wide choice of office furniture ready for delivery, available in our warehouses in Milan, Rome and Padua, ready to be assembled when there is a need for speed.
05. We carry out, where necessary, the inspection of the work space to be furnished.
06. You will have a free consultation with all the information on the products in terms of style, design, materials, colors, finishes and functionality. We will recommend the most suitable and efficient furnishings and accessories with respect to the needs of the customer and the space to be designed.
07. We provide a free detailed quote on all the products needed to set up the customer's space.
08. The Smartoffice formula offers an absolutely unimaginable quality / price ratio for our competitors.
09. Thanks to our production we can customize the furnishings for tailor-made solutions based on the project and customer needs.
10. We offer and follow the assembly of the furniture up to the delivery of the workspace.
Contact us here or by email to info@mobiliufficio.com to start designing the best solutions for your client.